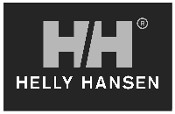 On a saltwater fishing boat,
no clothes can suggest you
know what you're doing like
Helly Hansen raingear.
They're the standard.
But why?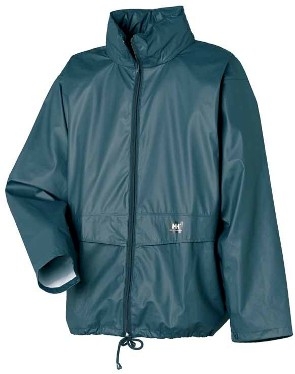 They just do the job
better than the rest.
Take a look at this set.
Typical of Helly Hansens,
the company's
Sandnes Rain Suit is
rugged yet comfortable.

It's waterproof and resistant to oil and cold.
This particular two-piece
is built to be extra light,
but is still rugged.
The Sandness Suit is
made from polyurethane-coated knitted-polyester,
with attributes like
Microweld Construction.
That all makes it especially tough yet stretchy.

The top features a hood with a draw cord, stowed under the collar, two pockets and
a front zipper with an internal storm flap.
Both the top and pants feature a
draw cord at the waist.

The legs come with zippers at the bottom.
In a way, the suit is very simple
But it's right.
That's a Helly Hansen.

The standard to live up to.

For more info,
visit the Helly Hansen
Sandnes Rain Suit
Web page.