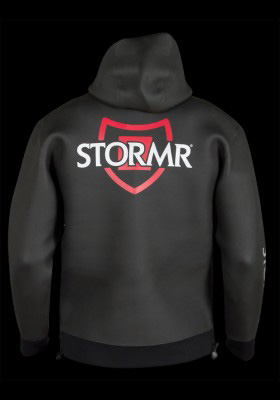 The hoodie might be the quintessential top for fishing.
Stormr's hoodie might be the ultimate.
Its benefits go far beyond any other, the company says.
Some of the reasons hoodies work well for fishing are that they're oversized, fitting over other garments, and comfortable, including warm.
But the Stormr Swell Hoodie features a neoprene exterior.
That sheds water and is entirely windproof, unlike the usual sweatshirt hoodie.
The Swell is oversized to fit over layers and is warm, retaining body heat.
The hoodie has a fleece lining.

It features two large front pockets, a cinch cord around the waist and a front zip.

You're fishing.
Weather's chilly, windy. Threatening rain. The ocean is spraying.
But you can concentrate on the task, because you're comfortable.
For more info, visit Stormr's website.