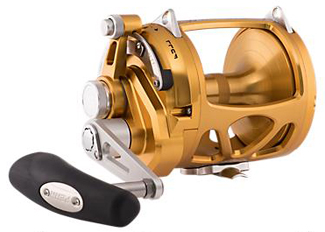 Few reels can be called the best.
More can be called one of the best.
But the Penn International is simply the best big-game reel, and has been since it was introduced 50 years ago.
In September, the first re-vamp of the reel in 15 years will be delivered to stores.
The Penn International VI, the sixth generation, will be available in 14 models from sizes 12 to 130, and each will be available in either gold or silver color, so there are really 28 models.
The main goal in the new reel is that the middle sizes are lighter than previously.
Weight wasn't much of an issue for the smallest sizes.
Weight also really wasn't an issue for the largest sizes, 80 and 130, because they're built for the largest big game.
Another difference is that the anti-reverse is silent instead of including a dog-ratchet previously.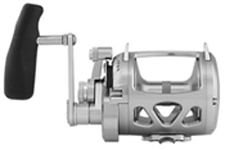 Eliminating the ratchet cut back on weight, and the previous version could be noisy, like when clearing rods to battle a fish.
Like before, some of the reels will be two-speed.
The new button to switch speeds can be used intuitively without looking and without removing the hand from the handle.
The handle is a new, angled, ergonomic one, instead of the previous T-handle, and is meant for better cranking, including better power.
A new Versa Strike Adjustable Strike Stop allows the strike button to be moved up and down and is the only movable one that Penn is aware about.
The drag was moved to the right side of the reel -- the lever and handle side -- from the previous left to cut down on weight.
When the drag was on the left, that was a "pull" system that added weight because of the mechanics that connected the drag to the lever, instead of the new "push" system on the same side as the lever.
Watch a video about the reel.
See details on Penn's website.