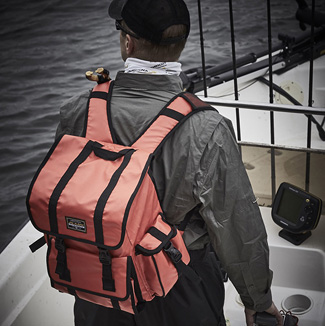 Anglers schlep gear in all kinds of duffle bags, backpacks and whatever's handy.
But those aren't made for fishing.
Plano's Z-Series Bags, being introduced at stores this spring, are.
They're available in two sizes of duffles, a backpack and a wrap.
Zippers are an issue with makeshift duffles and backpacks used for fishing.
The Z in the Z-Series means zipperless.
Water seeps through zippers, and saltwater corrodes them.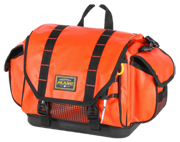 So the Z's use only Velcro and plastic snap-buckles.
The fabric is also waterproof.
The duffles can especially work well for carrying the clear-plastic tackle boxes that Plano is famous for.
But they can also carry anything you'd lug in a duffle.
The backpack can also carry Plano's clear-plastic boxes well but can tote anything typical.
The backpack is meant for when anglers like to keep hands free, especially when kayaking or hiking.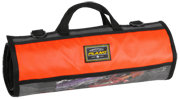 The roll stretches out flat and then rolls up to carry gear inside.
It might be time for you to get one of these bags that's actually made for fishing.
For info, visit Plano's website.