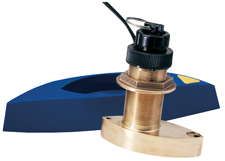 Truth be told, not all transducers are created equal, an ad from Airmar Technology Corporation said in Salt Water Sportsman magazine.
Airmar is the largest maker of transducers for recreational boats, an article in Marlin Magazine said.
More than a hundred different transducers for many different types of watercraft are listed on Airmar's website.
The New Hampshire company was once the only manufacturer of recreational transducers.
Many other companies, like Raymarine, Simrad and Garmin, now make them, too.
Behind every successful sonar is a transducer.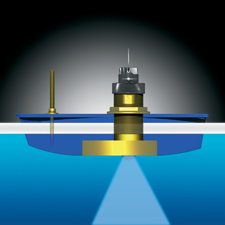 To unlock your sonar's full potential, choose Airmar, the ad said.
The company's consultants will work with you to find the right transducer for you, it said.

The ad was specifically about CHIRP sonar, the standard in sonar these days, and said Airmar has exactly the right transducer for every brand of CHIRP sonar.
Founded in 1982, Airmar is a family-operated company "with over 30 years of experience," the company's website says. A transom-mounted transducer for fish-finders was the first product that Airmar introduced. The company currently makes transducers that sense through water, others that sense through air, and weather stations that sense wind speed, barometric pressure and so on.
Are Airmar's boat transducers the best?
That's for you to decide.
But you'd be remiss not to check out Airmar if you wanted the best.
For more info, visit Airmar's website.