Ever fished for striped bass with a balloon?
Maybe not.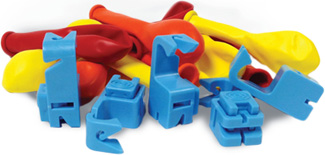 Even if you did, you probably jimmy-rigged, using rubber bands or tape or something.
But Balloon Fisher King is a clip built to attach the balloon to the fishing line.
It has several advantages over a makeshift rig.
The balloon, of course, suspends live or dead bait under the water surface.
Most bobbers are too small to fish sizable bait.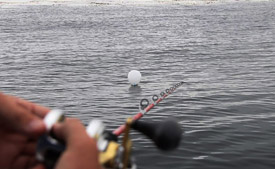 The Balloon Fisher King easily clips onto the line to fish the bait at the desired depth.
It also has a place to easily attach the balloon to the clip.
The line and balloon can be unattached easily, too.
It saves time and is convenient.
Also, the balloon is biodegradable, made from natural latex, unlike other balloons made from chemicals.
Balloon fishing is actually nothing new, and has been around for years for saltwater and fresh, the company says.
You might be most familiar with shark fishing with balloons offshore that's common.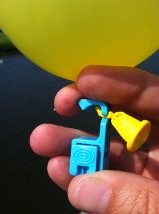 But balloons can be fished for many other catches from tuna, stripers, tarpon and more in saltwater to northern pike, muskies, largemouth bass and more in freshwater.
The light weight of the balloon can make the bait look especially natural, and a balloon is certainly highly buoyant.
Now you've got a way to fish one that works well.
For more info, visit Balloon Fisher King's website.