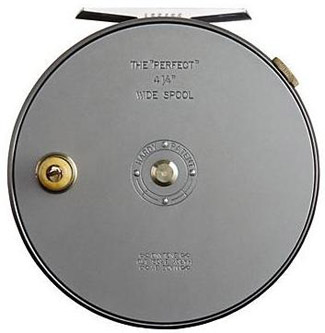 What's the best-ever fly reel for trout?
The Hardy Perfect, an article said in Forbes in 2010.
The Perfect arguably still is.
Get this: the reel was introduced in 1891.
No company invented much to improve the design since.
The Hardy Wide Spool Perfect is the latest version, and the spool's width simply increases line capacity.
This latest version is made from bar-stock aluminum with a naval-brass spindle.
The gunmetal gray, satin finish is deeply anodized for durability.
The reel, available in six sizes, features a time-proven, adjustable drag, "and that classic Perfect sound," the company says.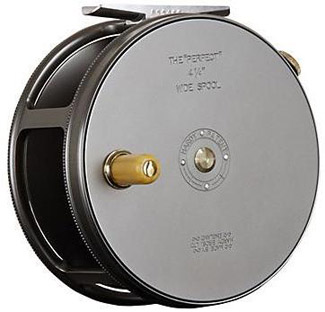 The reel is easily changed from left- to right-hand wind.
Hardy, from Alnwick, England, was founded as a gunsmith in 1872. Soon the company also made fishing tackle, and the Hardy Perfect, introduced in 1891, put the company on the map, and is Hardy's most famous product.
The company, founded by two brothers, is no longer family-owned, but still values tradition and the founders' endless quest for improvement, the company says.
Check out the Hardy Wide Spool Perfect in detail on Hardy's website.