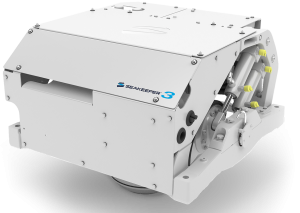 Technology seems available for everything in fishing.
Even for keeping the boat from rolling for comfort or to help prevent seasickness.
Seakeeper does that.
It's a "stabilizer" that uses a gyro, a flywheel, that spins up to 557 m.p.h., generating enough force to "well, stop a boat from rolling," the company says.
Describing how Seakeeper works is a little difficult in writing.

"When the boat rolls, the gyro tilts fore and aft … producing a powerful gyroscope torque to port and starboard that counteracts the boat roll," the company says.
Watch a video that explains further.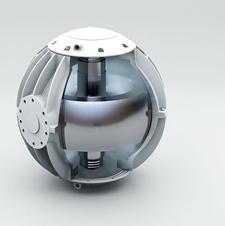 It's computer-controlled.
Until recently, Seakeeper was only available for boats 30 feet or larger.
But the company introduced one of the units for boats as small as 27 feet at this winter's Miami Boat Show.
"We have a relentless drive to bring stabilization to the masses," Seakeeper's chief operating officer, Andrew Semprevivo, said.
"The Seakeeper 2 is the first of our products to reach down into the 20-foot boat market, and we will continue to expand into new areas to ultimately change the way the world boats," he said.
People buying a new boat are encouraged to consult with the builder about installing a Seakeeper.
Those who already own a boat are encouraged to contact Seakeeper about installation or one of the company's partners located around the world.
For more info, visit Seakeeper's website.